Bernie Sassafeas

Species

Old-World Leprechaun (Sutor vetus)

Gender

Male
Bernie Sassafeas was a male Leprechaun and the brother of Allister Sassafeas. When encountered by Arthur Spiderwick, Bernie gave the Human a handful of golden sunflower seeds. By dusk, the glamour of the seeds were gone and they looked completely normal, until Arthur split one of the seeds open, revealing a kernel of pure gold.
Appearances
Edit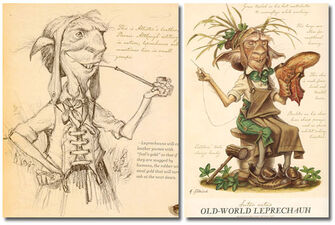 Ad blocker interference detected!
Wikia is a free-to-use site that makes money from advertising. We have a modified experience for viewers using ad blockers

Wikia is not accessible if you've made further modifications. Remove the custom ad blocker rule(s) and the page will load as expected.